MMM Newsletter & The Memory Connection
Join my Magnetic Inner Circle and I'll help you experience next level memory with new insights, exercises and examples every 30 days. You'll rip into each issue and instantly enjoy a new memory boost!
$57.00
Just A Few Of The Many Benefits For MMM Newsletter Subscribers ...
The Magnetic Memory Method Newsletter is just $57 to get started and thereafter $27 per month.


It has been scientifically shown that we remember more from print than digital text. They've even given this problem of forgetting more from online media a name - Digital Amnesia. The Magnetic Memory Method Newsletter removes Digital Amnesia from your life, month after month. This is the ultimate memory improvement supplement. And you'll always want to keep the bottle.


You will be billed once upon subscribing, and then once every 30 days afterwards.


The return to learning from printed materials has grown so popular, it's also been given a name: "The Revenge of Analog." We're literally starving for knowledge we can hold in our hands! This newsletter will nourish you by improving your memory and guiding you each month towards better learning decisions.


There are no refunds on this subscription, but you can easily cancel any time by contacting me at anthony@magneticmemorymethod.com or by calling +61490703080.


Your first issue will be sent the next business day (new issues are mailed out during the first week of each month).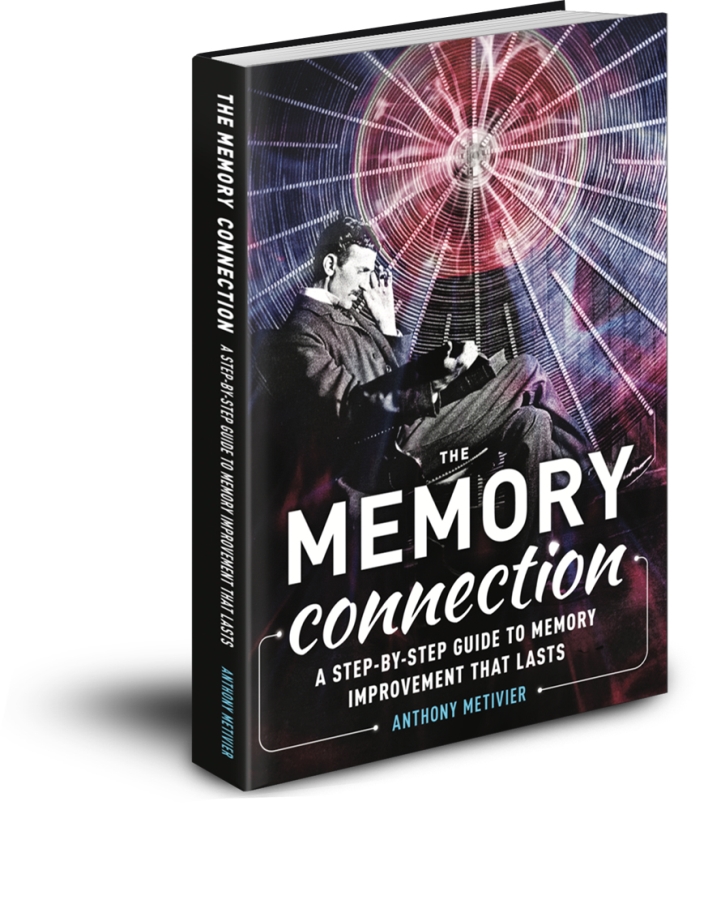 As a subscriber to the Magnetic Memory Method Newsletter, you will be treated to subscriber-only benefits, including bonus MP3s, passwords for locked video content and exclusive interviews with memory experts never featured on the Magnetic Memory Method podcast.


The Magnetic Memory Method "Seal of Approval" monthly memory improvement book club. Join monthly, subscriber only webinars and explore new memory tools discussed in depth. You're unlikely to discover these memory-boosting assets anywhere else.


Real-life Memory Palace DNA analysis with tips and tricks for improving your own.


The Memory Connection will be mailed to your home with your first issue. You can keep it even if you decide to cancel later. Please note that there is no PDF of this book available, only a physical version. This is to help you combat Digital Amnesia and enjoy the benefits of the MMM Newsletter as the ultimate memory improvement supplement.
Subscribe now and also receive ...
The MMM Memory Palace Maximizer MP3 Guided Meditation Pack

The Magnetic Memory Method "Memory Stick" Packed With Goodies From The Archives

Access to Anthony Metivier's Secret Facebook Group For Fast-Responses & MMM Family Accountability

The Memory Connection: A Step-By-Step Guide To Memory Improvement That Lasts (Physical book delivered to your door along with your first print newsletter)
What Newsletter Readers Are Saying:
Anthony gives you tips about expanding your Memory Palaces and further useful resources about the subject... It's easy and will make you question your ways of memorizing on many levels... Of course, it is definitely worth the money. Come on let's be honest here, anyone should prefer to have better memory to drinking a couple of beers...simplest math in my life. - Theokratis Veskoukis
I have been looking for a method like this and found bits and pieces along the way. But it was all scattered, like my brain. With Anthony, little by little, I am piecing it back together again. So great to find the most comprehensive memory method to date. - Geert-Jan Teilen
Before I crossed paths with Anthony Metivier, I was starting to feel like it was too late for me to learn.  I'm thrilled to now have genuine enthusiasm for each day!  I am excited about finally realizing my dreams. Thank you, Anthony.  I am forever grateful for your wonderful way of teaching and sharing with the world. - Debra Smith